Cheap 22" wheels and tires... some work required
$100, you pick 'em up in Castro Valley. This is a project for someone willing to either ditch or repair two bent rims... the other two rims are fine.
My daughter's gone back to 20s on her SRT8 Charger, so we have these for sale: 22" 4x Boss 337s, in satin "superfinish" and black. They are standard 5x115 with 20 mm offset, fitting both Challenger and Charger. These wheels do NOT have TPMS sensors.
The tires are 4x Nitto 420, with some patches and wear. They're good for somewhere between 500 and 5000 miles, I dunno.
Reply to this thread or PM me here if you want them...
Rich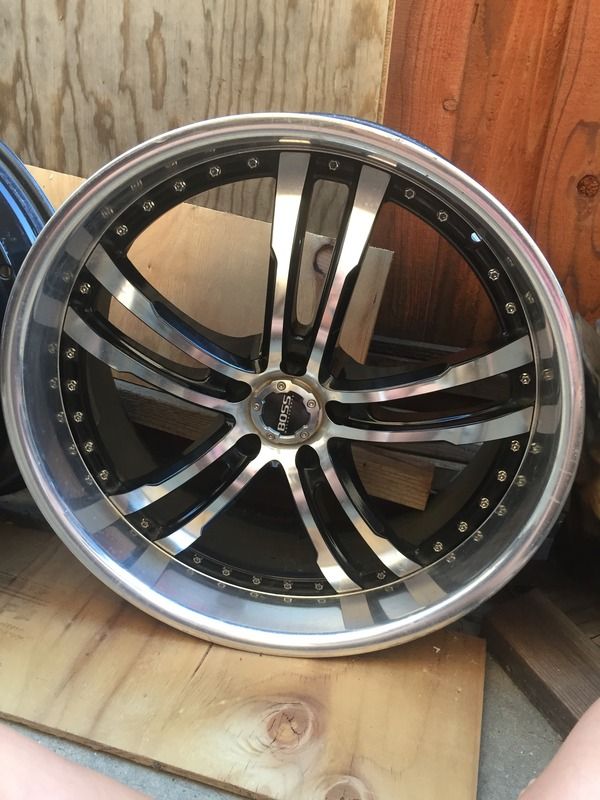 OK, clearly these aren't on anyone's special wishlist.
So I'll sweeten the deal: bring me a 12-pack of 805, in bottles, and all four wheels & tires are yours. First to PM me gets 'em.
Rich

LOL very good choice of beer